VINYL RECORD MUSIC VIDEO
CONTENTS
2023.1.1
HYTEK Inc.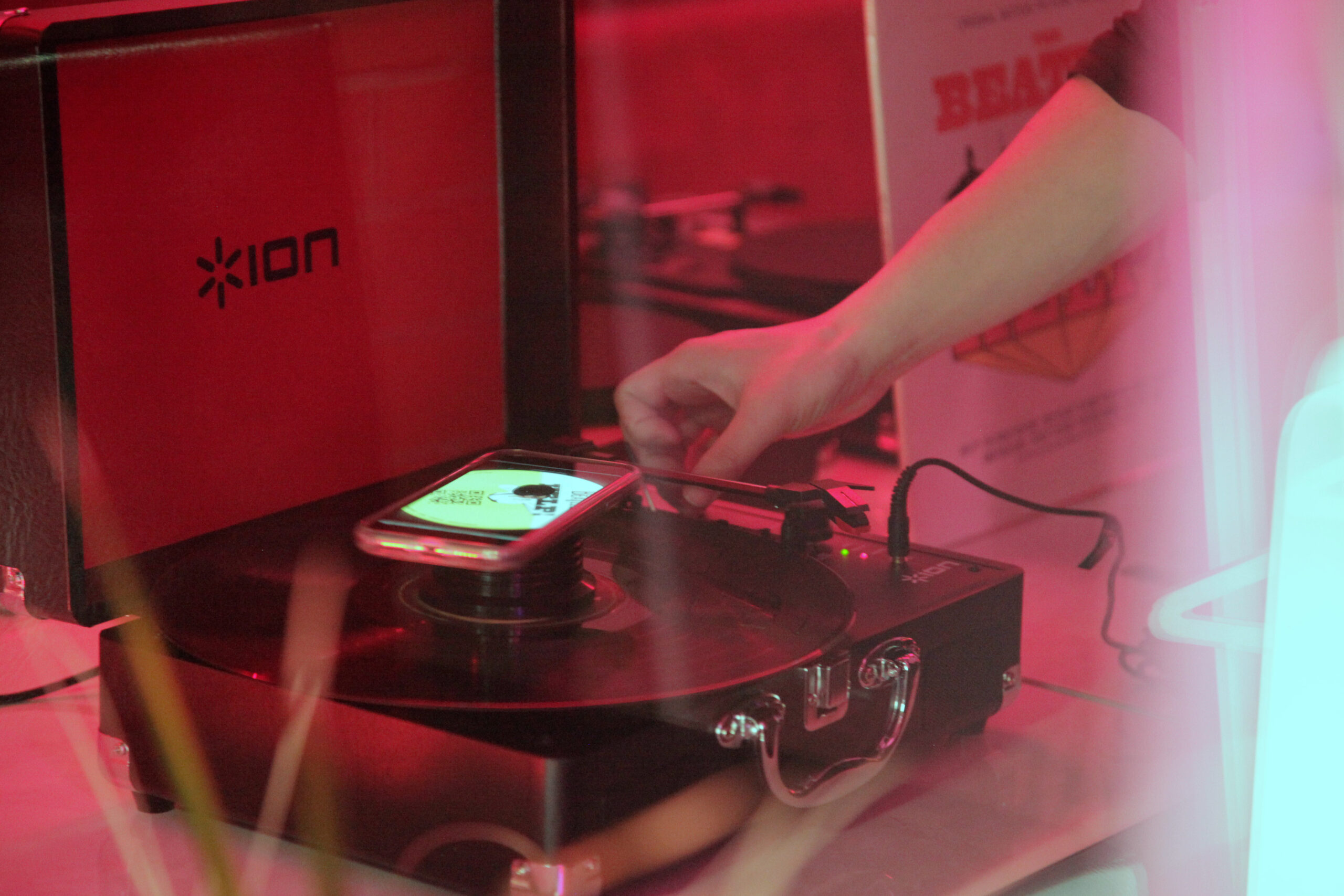 Now that we are enjoying music in the cloud anytime, we have forgotten the appeal of "analog music": owning a record and enjoying the music in situ. In this 2 years, the Covid-19 pandemic shed new light on vinyl records, partially driven by the demand for owning works of art in the house as people had more leisure time at home. In 2020, vinyl records sales finally overtook CD sales in the US. In Japan, consumers are also interested in and attracted to analog records, but they don't have the enough chance to experience analog records by their hand. So, we have invented new interactive system which can connect the culture of analog records to digital native generations.
This is an attempt to redesign the experience of analog records, with a physical twist of offsetting the rotation of a record with that of a video. By setting a smartphone on the turntable along with the record, the user can view the music video produced in the form of a silent movie rotating in the opposite direction. Since this specific format follows a standard used in shooting and editing, no special app is needed to watch this video : it is compatible with all video platforms including YouTube and Vimeo. The video content generated by this system is silent: it only makes sense with sound when the analog record is being played. For this reason, the video content means nothing unless the viewer purchases and plays the record. It is also possible visually to reinterpret old analog records released in the era before music videos has invented, as the video production does not violate copyright on the sound source.
The experience has been featured in a variety of media including on music, gadgets, culture and technology. On SNS, images of young people experiencing a record player went viral, as well as buying information on record players. This project is interacting digital native generations with the culture of analog records, and updating its culture.
INTRODUCTION
HOW IT WORKS

Shin Sakiura – komorebi feat. BASI
ART WORKS with VISUAL ARTISTS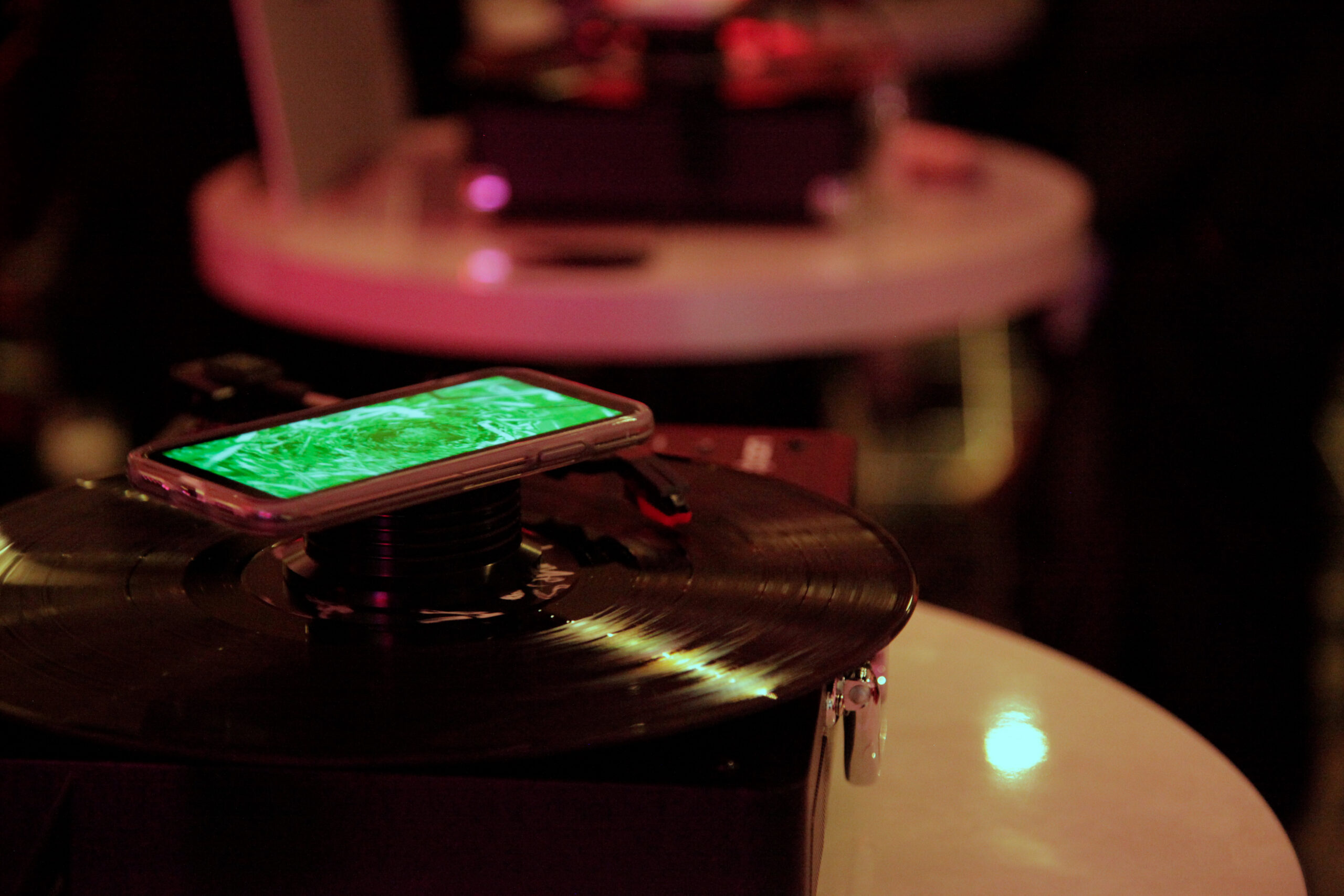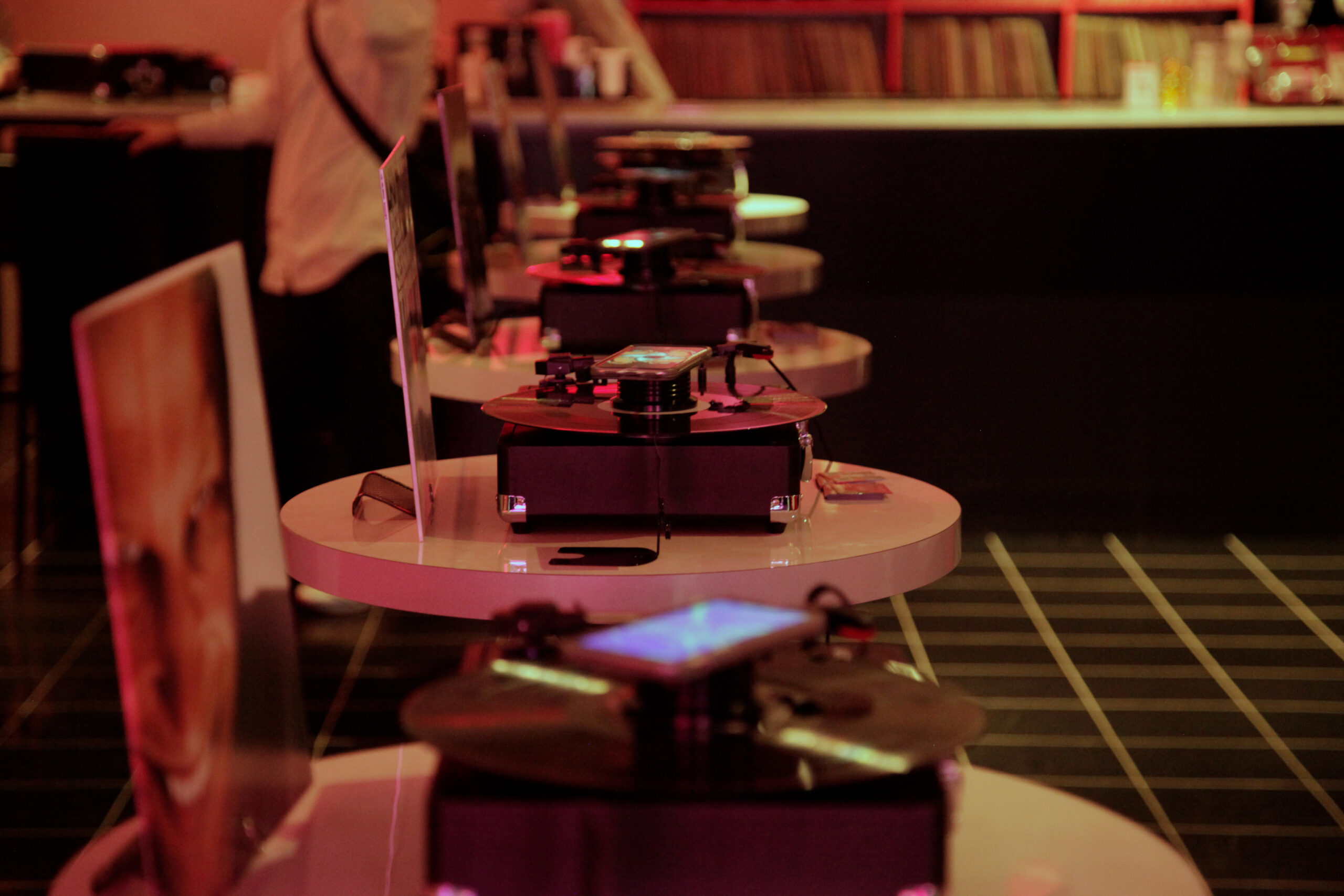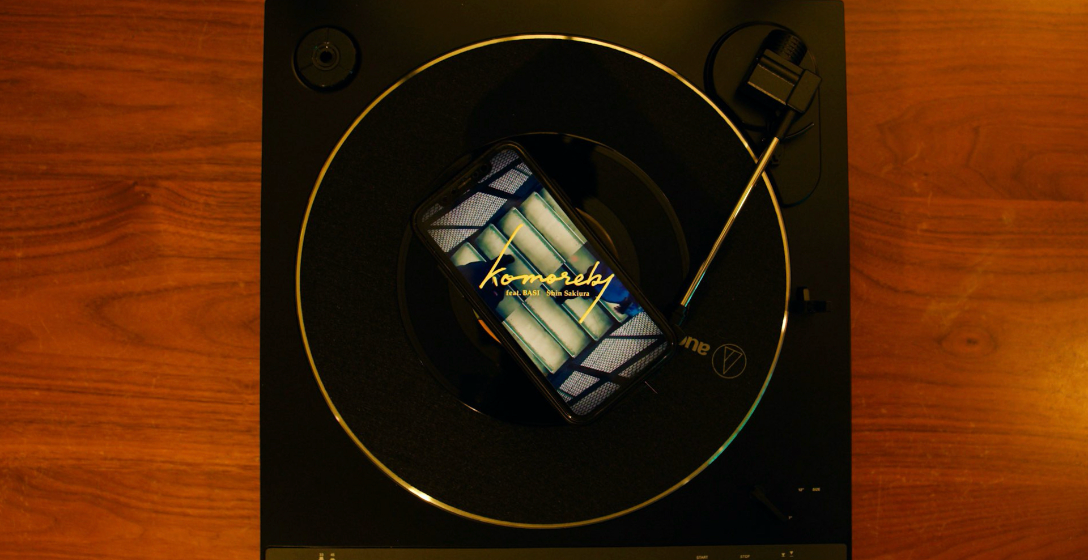 PROJECT TEAM
Inventor

Takaya Mic Mitsunaga (HYTEK)
Artist

Shin Sakiura, BASI
Client

PARK / TURBO TOWN, LLC
Production

BUDDHA Inc.
Film Director

Yutaro Yamada (BUDDHA Inc.)
Film Producer

Mineto Kanzaki (BUDDHA Inc.)
PM

Kento Tsukamoto
Camera

Thomas William Carey
Hair&Make

Megumi Kuji (LUCK HAIR)
Hair&Make

Kazushi Matsuda (PARKiiiNG)
Styling (for BASI)

Keisuke
Location

HOTEL SHE, OSAKA
Exhibition Artist

Neo Mandala Boyz, Kanata Goto, Oli, Shimpei Miura, mic
Exhibition Assistant

Hommaru Michido
Exhibition Location

BLOODY ANGLE Dougen Tong
Exhibition Partner

ION, Marantz Professional
TOP